Meet the Team
We have a very experienced team, with a wide range of skills, who are able to assist church officers with the administrative aspects of church life. Our two paid members of staff, Eric Cousins and Lou van Zyl, work alongside our Board of Directors who are actively involved in our ministry of serving the churches.
Eric Cousins FCCA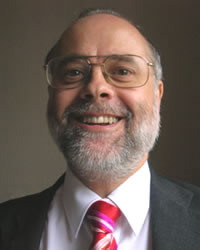 Eric Cousins qualified as an accountant at the age of 22 and was admitted to membership of the Association of Chartered Certified Accountants in 1977, advancing to fellowship status five years later.
Initially, he worked in commerce before the Lord called him into 'full time' service with Christian Witness to Israel. He served there for almost twenty years, initially holding the office of accountant and then assuming responsibility for an increasing range of administrative duties, eventually holding the office of General Manager from 1992 to 1999, when he left to join the Corporation on 1st January 2000. He serves other charities with a similar objective to the Corporation and is a trustee of the Baptist Building Fund and a trustee and the treasurer of the Particular Baptist Fund.
His Christian pilgrimage began when he was about five years old. Through the faithful teaching of his Sunday School teacher he came under conviction of sin and the Lord graciously drew him to Himself at that time. His understanding of the Faith was simple, but very real. He came to love and embrace the Doctrines of Grace in his mid-twenties and is currently a Deacon and the Secretary of Pantiles Baptist Church, Tunbridge Wells.
His various responsibilities leave him little time for hobbies though he enjoys walking and visiting National Trust properties with his wife, Jenny. His favourite composer is Handel.
Lou van Zyl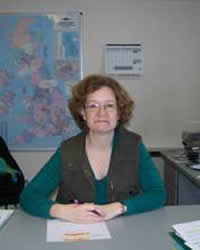 Lou van Zyl was born and brought up in South Africa. She became a Christian in her mid teens when she came to understand and appreciate her sin, what Christ accomplished on the cross and the need to be right with God.
She has had a varied employment career, including working with animals and, most latterly, auto-id systems. She feels that God has used these experiences to help her realise what is truly important in life, and how she could be using the skills acquired to work for His Kingdom here on earth.
Lou is a member of Caterham Baptist Church where she enjoys working with children and teenagers and helping with the music worship. In her spare time she is normally to be found reading a book, trying to write one, doodling cartoons or enjoying her growing horde of young relatives, courtesy of her siblings.