Meet the Board
Jonathan Broome BSc (Hons) MRICS

Jonathan Broome is a member of Cuckfield Baptist Church where he is an elder. He joined the Council in 1996 and his particular responsibility is sourcing property valuation advice. Jonathan is on the executive board of a firm of Chartered Surveyors where he is responsible for the UK transactions team and for the firm's group property interests. He continues to advise companies and various Christian charities on property matters throughout the UK. He is married to Rachel and they have two grown up children and a cocker spaniel. They enjoy skiing and various watersports.
Alan Copeman FRICS

Alan Copeman FRICS is a member of Pains Hill Chapel, Oxted. He first joined the Council in 1983 and has served as Deputy Chairman and Chairman. Married to Jackie they have two adult children. By profession he is a chartered surveyor. He is also committed to the work of Pilgrims' Friend Society where he is currently Chairman of the General Board. He enjoys horse riding and gardening.
Matthew Gray MA (Hons) CeFA

Matthew Gray is a member of Pemberton Free Grace Church, where he serves as pastor. He graduated from St. Andrews university in 1999, where he studied Biblical Hebrew, Geography and Economics. He has worked in the financial industry for 10 years, navigating through the mortgage boom years and the credit crunch – working in the roles of mortgage advisor, insurance broker, building society agency manager, and financial advisor. He is married to Helen and they have three children. He enjoys playing music in a local orchestra, DIY, fell-walking, and eating strong cheese and haggis.
Andrew Keen LL.B
Andrew Keen is a member of a church in the East Midlands. Having studied law at university he qualified as a solicitor and until recently worked in criminal and mental health law. He joined the Council in 1999.
Darren Noller IEng AMIStructE

Darren is a member of Jubilee Baptist Church, Occold. He is also a senior Structural Engineer and Team Leader at Superstructures a consultancy firm based in East Anglia. Darren has over 30 years of structural engineering experience, meaning he has a detailed working knowledge of every aspect of the profession. Darren lives in Suffolk with his wife Amanda and their Schnoodle dog Dottie. They all love walks in the countryside with Darren and Amanda recently walking the West Highland Way.
Robert Powell ACII

Robert Powell was converted as teenager from a non-church background. He is an elder and secretary of Jubilee Baptist Church, Occold, where he also preaches and assists with the youth work. Robert is qualified as a Chartered Insurer, and works as a claims manager for a national insurance firm, running a large department. Robert is married to Paula and they have one son, Ethan. Robert enjoys reading, especially PG Wodehouse, has an eclectic taste in music (for which he blames John Peel) and has recently started archery lessons - future Council Meetings should be interesting!
Paul Relf FCA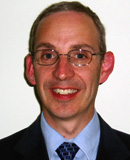 Paul Relf has for many years worked as a partner in a small firm of Chartered Accountants in London where he dealt with several charities as well as other clients. In June 2006, after a number of years as an itinerant minister, he accepted the call to be full time pastor of Enon Baptist Church in Chatham in Kent. He is married to Bridget and they have four children and four grandchildren.
Kevin Wiltshire ACSI FPCS MIoD Cert PFS PFA

Kevin Wiltshire is a businessman with various business interests and he is head of an independent Financial Planning, Investment and Taxation practice, which he started in 1986. A change of career from Civil Engineering led him into the world of finance in 1984. He joined the Council in 2002 and was appointed Chairman in 2009, having previously served as Deputy Chairman. He also serves as a Non-Executive Director on a number of boards, is Chairman to the Governors of an independent Christian School and an elder in his local church. Kevin lives in Wiltshire, is married to Miriam and has three adult children and two grandchildren.