GADEBRIDGE BAPTIST CHURCH, HEMEL HEMPSTEAD: UPDATE
During 2014 the church launched a major building project with some assistance from the Corporation. The original church buildings were demolished to make way for new premises, including a chapel, hall and manse.
In March 2016, the Corporation was delighted to receive the following report from the church:
"As a church we started meeting in our new building in July 2015 and used the time over summer to settle as the church. At the end of the summer we had our first big event: a wedding. This was the first time we could open our doors to many visitors. The following week on the 5th September 2015 we officially launched and formally opened the building. This was a great celebration with local people coming to see the building as well as see displays on the history of the church. In the afternoon we had a service of dedication which again was well attended by members current and old as well as support from other churches. The weekend after this we held our first baptism service in collaboration with a local likeminded church.
We run a coffee and kid's session on a Monday and relationships with the local community are being formed here. Some of those came to our Christmas services and more recently to an event we ran for mothers during mother's day weekend. We give thanks to God for His great provision in giving us this wonderful facility but it is now that the real building of the church happens and we pray that the Lord would add to our number those who are being saved, but at the same time we also ask for labourers. Thank you for your continued support to us as a church. 'To the King of the ages, immortal, invisible, the only God, be honour and glory forever and ever. Amen.' "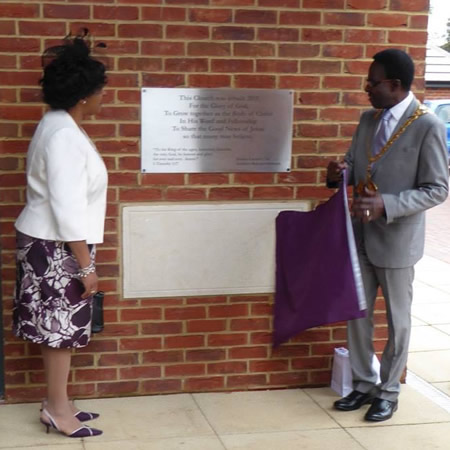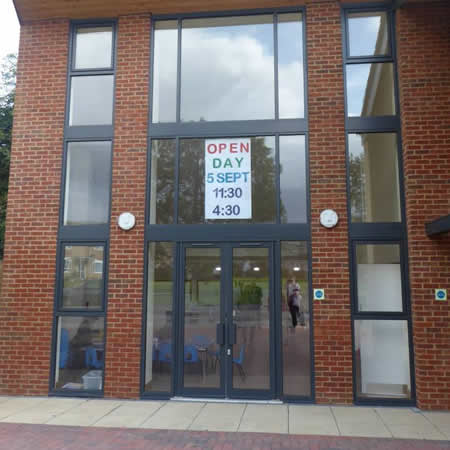 Formal opening of new building by The Worshipful The Mayor of the Borough of Dacorum; Councillor Gbola Adeleke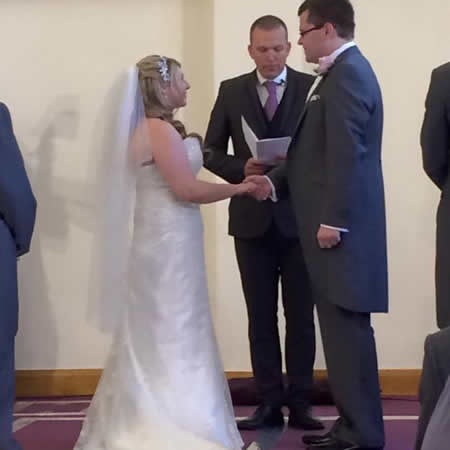 First wedding in new chapel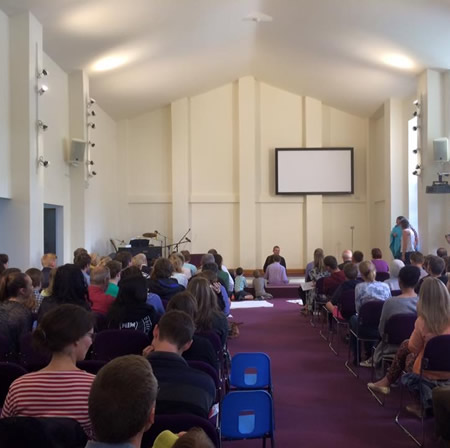 First baptism service in new chapel