Fressingfield Baptist Church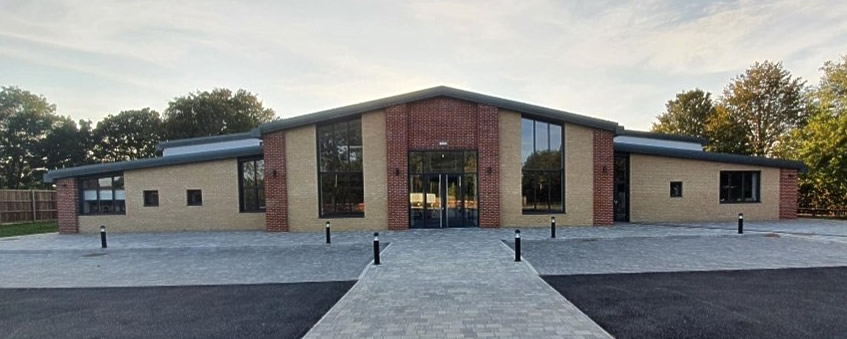 The church at Fressingfield had built a new chapel with a vision of serving the community not only as a place of worship but also with an integrated coffee shop. In view of the prime location (being adjacent to a school), the church were hopeful that it would give them a high profile in the village and lead to meaningful interaction with the community. However, the outfitting of the church kitchen and coffee shop had not yet been undertaken. The church looked to the Corporation for a grant, concerned that this aspect of their vision of interaction with the community would fail to materialise.
The church writes:
"In September 2021 we moved into our brand new, purpose built chapel which gave us a large, light and airy main hall, sports hall, Coffee Shop and sundry other halls and rooms. When the money ran out we still lacked one key component – a kitchen in which we could prep food and refreshments that are such a key part of so much of church life these days! So the grant from the GBTC to kit it out in the Autumn of 2022 has been worth its weight in gold.
The first event we used it for was a Harvest Supper outreach event where 110 guests sat down for a hot meal and a gospel message. Since then we've been able to restart regular fellowship meals and a few weeks ago I took the wedding of a couple connected to the church who wanted to get married but couldn't afford a reception. It was a joy to club together as a church and to use the kitchen to provide a reception that was beyond their dreams and spoke volumes to their many unbelieving friends and family.
This is just a start! In the future we will not only increasingly utilise the kitchen for our own fellowship purposes but also make it available for others to use alongside our sports hall, etc. There is no other similar facility in our village for things like children's parties or community functions where people get the use of a kitchen of this quality so we hope that by sharing what we have we will show a generous spirit and care for the wider community. We also hope that community use will help us build relationships that we might not do otherwise, and to introduce people to the premises so that when we invite them to overtly Christian events the venue might not seem quite so strange to them."
The Newly Outfitted Kitchen in Use