JUBILEE BAPTIST CHURCH, OCCOLD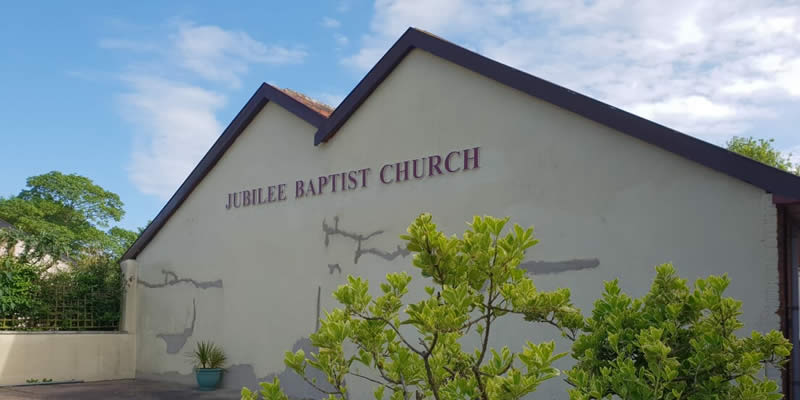 The church were seeking to modernize and upgrade their chapel, in particular the lighting and heating systems; and subsequently redecorate the building.
      The pastor writes: "We are so thankful for the funding from the Grace Baptist Trust Corporation. We have been able to install new heaters in the main hall and entrance hall of the building. And there are a lot more improvements to the building in the plans for this year. We hope to be able to put in windows to the front of the building, which will make the building itself look more inviting, and also, people in the village will be able to see when we are using it. The old chapel was knocked down many years ago ... What was left was what you see now, the chapel hall. There are problems with damp, drainage of the roof, and several other issues you would expect with an aging building. We will now be able to resolve those issues, and we are very thankful for the help and support to make this possible."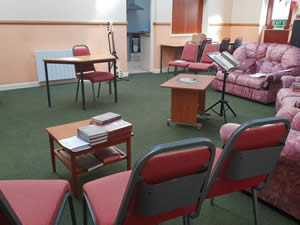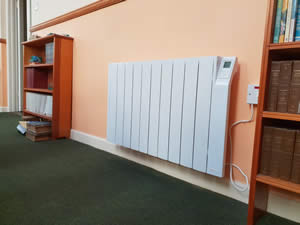 As mentioned, an external wall will need the addition of several windows, as well as re-rendering and insulation.
The church writes: "This shows the front elevation of the building. The tarmac area in the foreground is where the original chapel stood. This was demolished circa 1990 due to dry rot. This wall that now makes up the outside wall was once the internal wall between the chapel and the church hall. The freshly patched parts are recent where we had some exploratory work carried out to establish the state of what was behind and how the rendering had been applied…These views give a sense of the very uneven nature of the current rendering."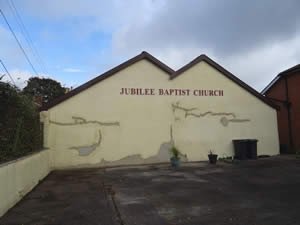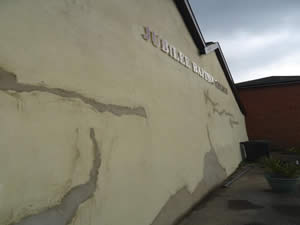 "An internal view looking directly towards the wall viewed on the external photos. The arches to each side lead to annex rooms within the current building. There were also two doors that are now blocked off that originally led through to the demolished chapel."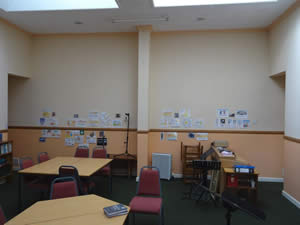 GBTC hopes to feature an update in the future once this work is done.