HOPE REFORMED BAPTIST CHURCH, GRAVESEND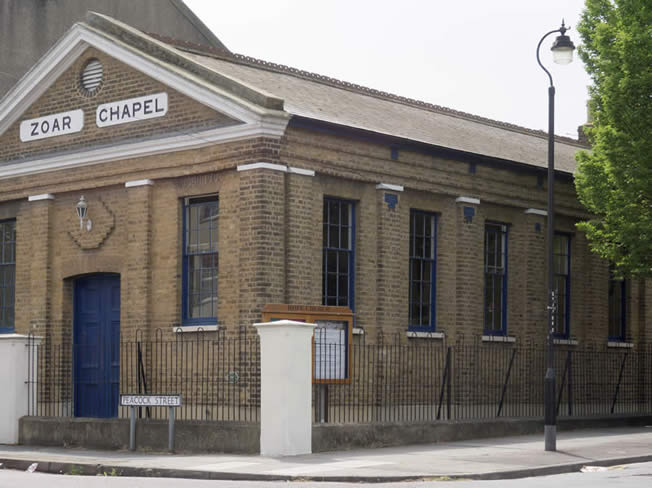 In 2016 Hope Reformed Baptist Church, Gravesend embarked on a significant redevelopment project to renovate their chapel downstairs' ancillary rooms and create a new kitchen. The Corporation were pleased to provide the church with a grant to cover some of the project's costs.
The pastor, Stephen Lloyd, writes:
"The creation of a downstairs kitchen in 2016 was the centrepiece of our chapel renovation designed to maximise the usefulness of the building. We want the chapel to be a home for the church family, and a kitchen is essential to any family home. Previously we had struggled with a tiny kitchen in an upstairs room making catering for large groups both cumbersome and dangerous as hot food was carried downstairs. Now we have a facility designed to cater for the needs of a growing church with direct access to the main hall. We are able to eat together more frequently and also develop new outreach activities including food far more easily. The accessibility of the kitchen has the added benefit of bringing together many more in the church in tasks such as washing-up!
The generous support of the Grace Baptist Trust Corporation towards the costs of the kitchen gave us confidence to go ahead with the whole project."