AKEMAN STREET BAPTIST CHURCH, TRING
During 2015 the church embarked on a sensitive modernisation and refurbishment project to upgrade their 200 year old chapel. The project included external and internal repairs and renewals, a new heating system, construction of new toilet facilities, and redecoration throughout. The church also intended to construct an additional hall. The Corporation assisted towards the project by awarding the church a grant.
In February 2016, the church provided an update and some photos on the project thus far:
"Akeman Street Baptist Church is a vibrant fellowship in the heart of Tring, Hertfordshire. The church combines two hundred years of reformed Grace Baptist tradition with a modern, welcoming ethos. Church life is busy with services and activities almost every day of the week. Currently in excess of 450 people come through our doors in total on a normal week - this can be doubled in busy weeks but puts huge pressure on the existing building and facilities.
We are blessed with an extensive youth programme which is attended by children and young people from the town and surrounding villages - many of whom are not from families within the church. We also run an OFSTED "outstanding" assessed pre-school on traditional Christian values, which has a substantial waiting list.
We love our building but it is inadequate and insufficiently flexible to meet the needs of the 21st century church family and wider community. The building's current configuration means that we can only run one activity at a time, which is extremely inefficient and limits our Gospel witness. It is also in desperate need of refurbishment and modernisation, requiring substantial investment.
After almost ten years of planning, we praise God that we were able to commence our building project during 2015. This project will take almost a year to complete and comprises two elements; the first is the major refurbishment and renewal of the existing Grade 2 listed building and the second is the development of a new single-storey hall in our grounds. During the works, church services are being held in a local primary school.
The project will create a long-term sustainable facility providing modern, welcoming and flexible accommodation. We are excited about the opportunities that the new and refurbished facilities will give us to better serve the church family and to reach out to the community of Tring with the wonderful news of salvation through faith in Jesus Christ."
Artist's impression of the new hall beside the existing chapel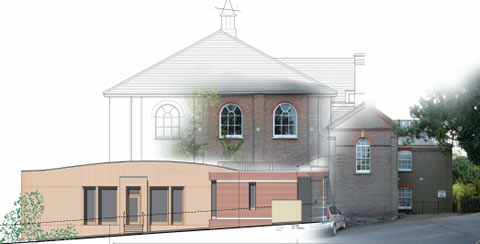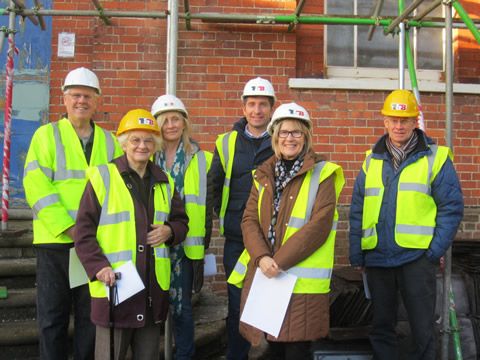 Church steering group on site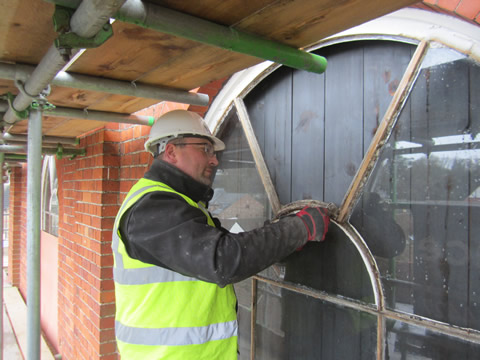 Refurbishment of chapel windows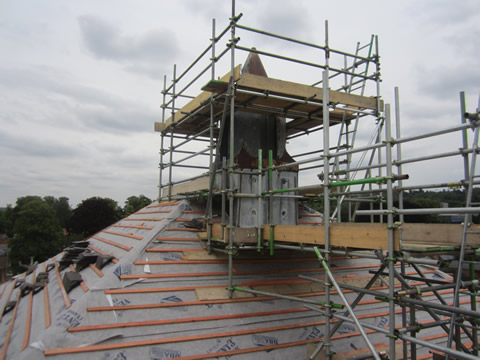 Re-slating the chapel roof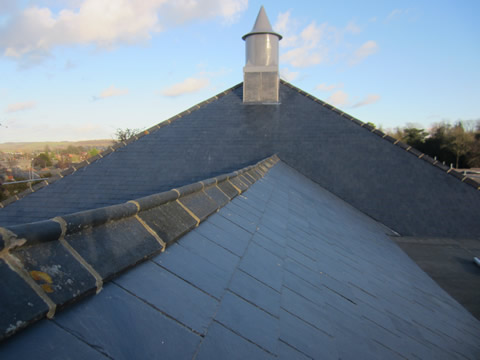 Re-slating the chapel roof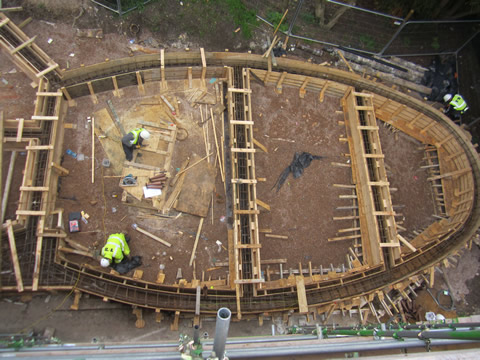 Foundations of new hall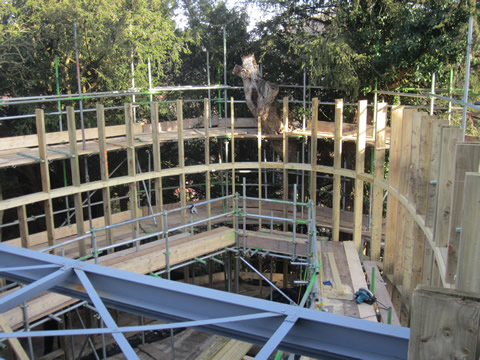 Walls of new hall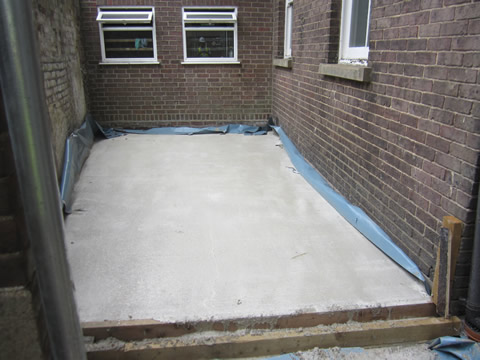 The new store room